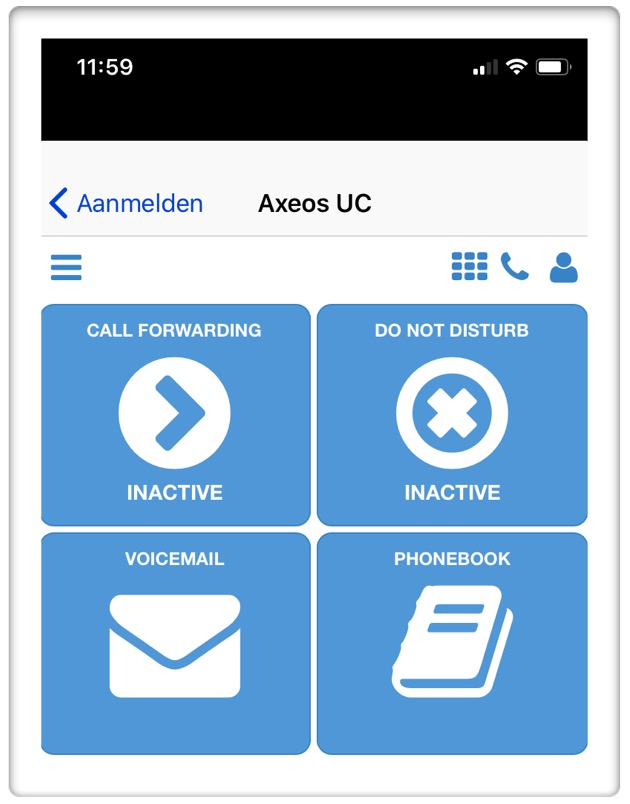 The Axeos UC app is available for iPhone and Android smartphones. This app gives you the same functionality as the pbx web interface does. Now you can perform all the same tasks when you are travelling. All the settings you change here, will be copied to the web interface. So your settings will be the same everywhere.
When you have downloaded the App, you can logon with the hostname/IP address and username and password you also use in the web interface. Do not use https:// in the IP address-field when the option 'Use secure connection' (Gebruik beveiligde verbinding) is set to ON.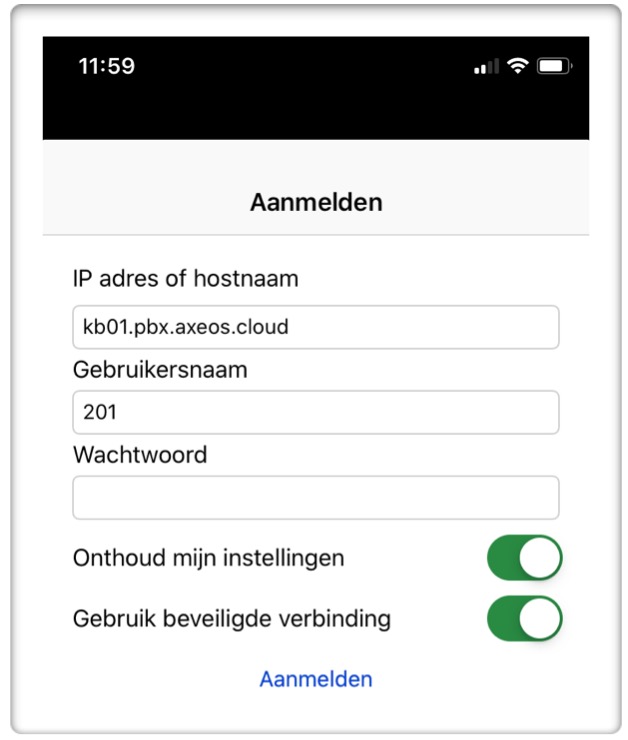 In the menu you will see all features you also have in the web interface in 'My Settings'. You can toggle switches, set DND and set call forward.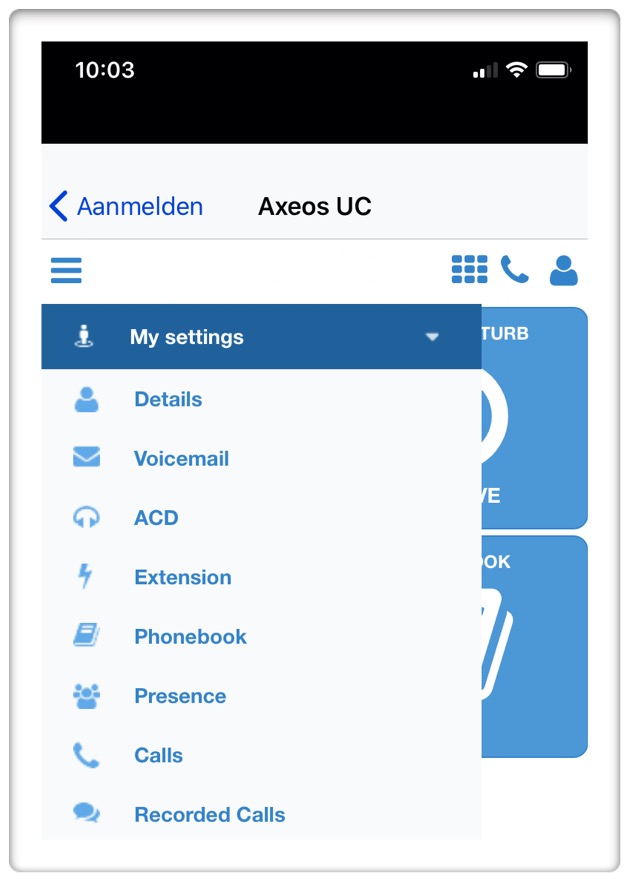 Dial to external parties using your smartphone (using any SIM card)
If you have configured a phone number (the mobile number that belongs to the sim card in your smartphone) for your user (System/Users phones tab) then you can dial directly from the Axeos UC app. You can tap on each entry to make a quick dial, and you can manually enter a number to dial using the quick dial button in the upper-right corner.
The pbx will call you to your registered mobile number, the pbx will call the number you're trying to reach, and the pbx will bridge these calls. This way you can use your own mobile phone for business calls and not be charged on your own account. Also this way your customers will see your office phone number displayed when their phone rings.