What is Web Callback?
If you have Axeos Phone on your smartphone, you can use the possibility of being called back by the pbx. This can be very useful when you are travelling or en route and you have a poor data-connection (for instance weak wifi). This may result in bad voice quality or you cannot make calls at all.
If you choose this option, your pbx will connect with the phone number you want to call. At the same time the pbx will call you and then connect the two calls. The connection between you and the pbx will be via GSM and therefore the quality will be good. Your own SIM will not be used and the person you call will see your office phone number in their display.
How to set it up?
First you enter the phone number you want to be called back at. Open Axeos Phone on your smarthone and go to settings in the top right corner. Tick 'Account Setup'. Enter the phone number under 'Web Callback'.  Click 'Save.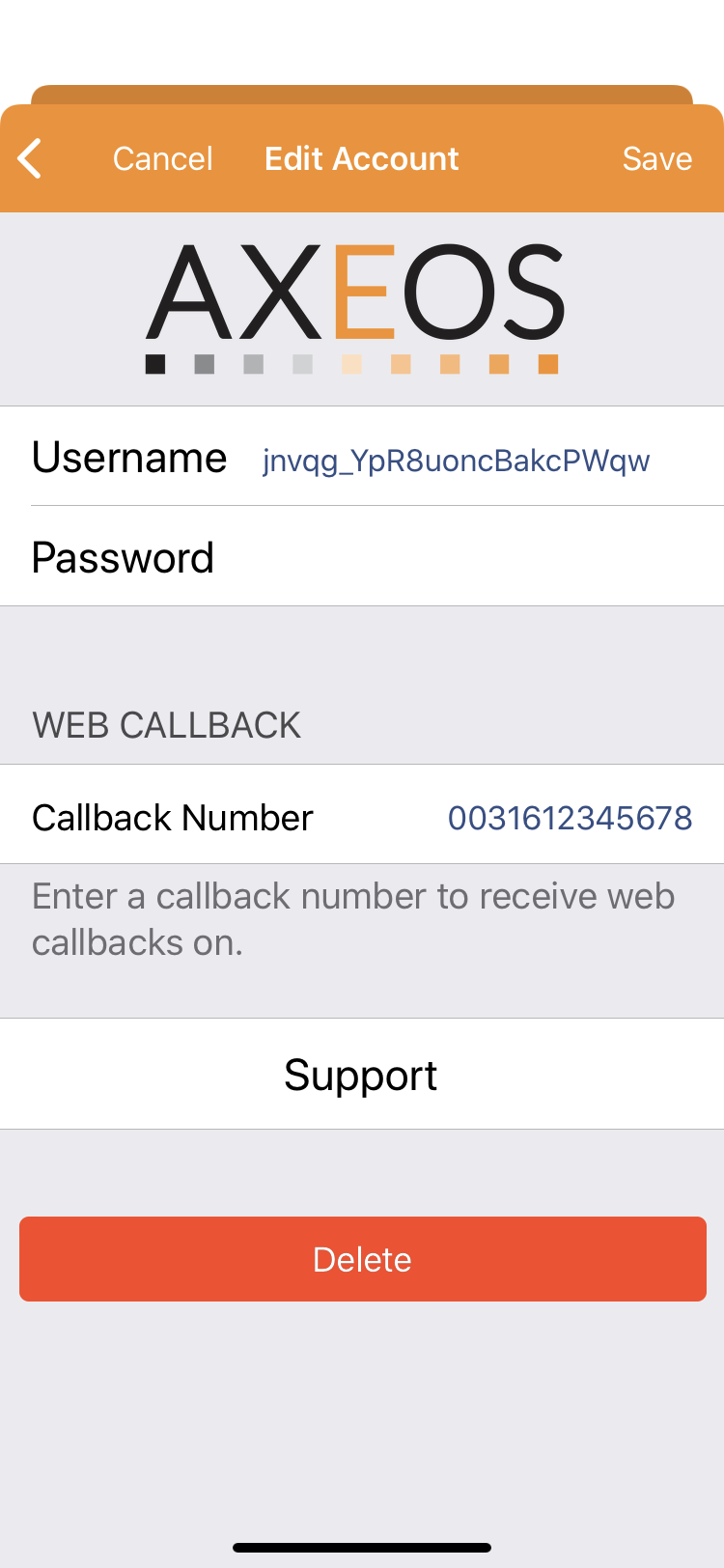 Whenever you want to be called back by your pbx, first enter the phone number of the person you want to call. Or find the person in your contacts.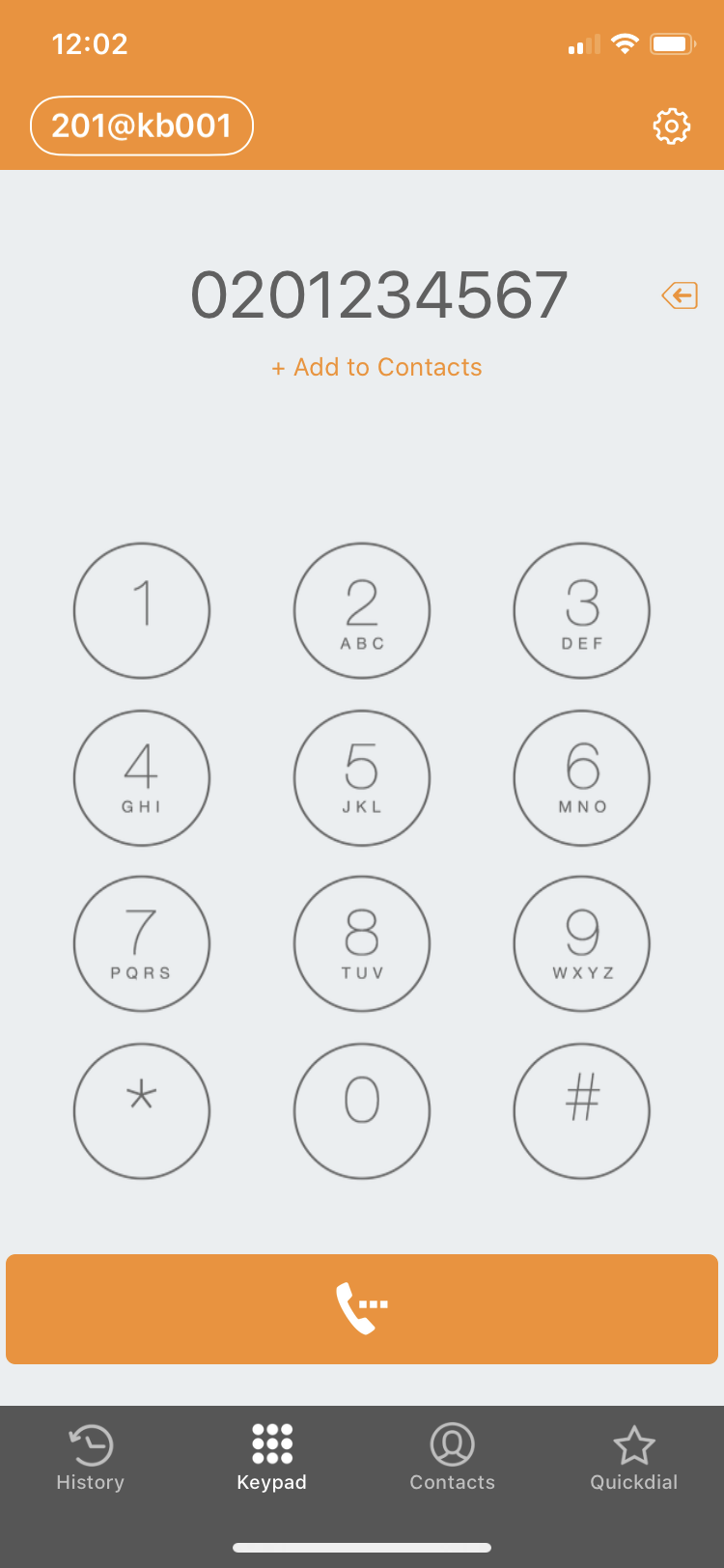 Now press the orange 'call'-button for a few seconds and you will see several options. Choose 'Callback'. When calling from your contacts, press the phonenumber for a few seconds.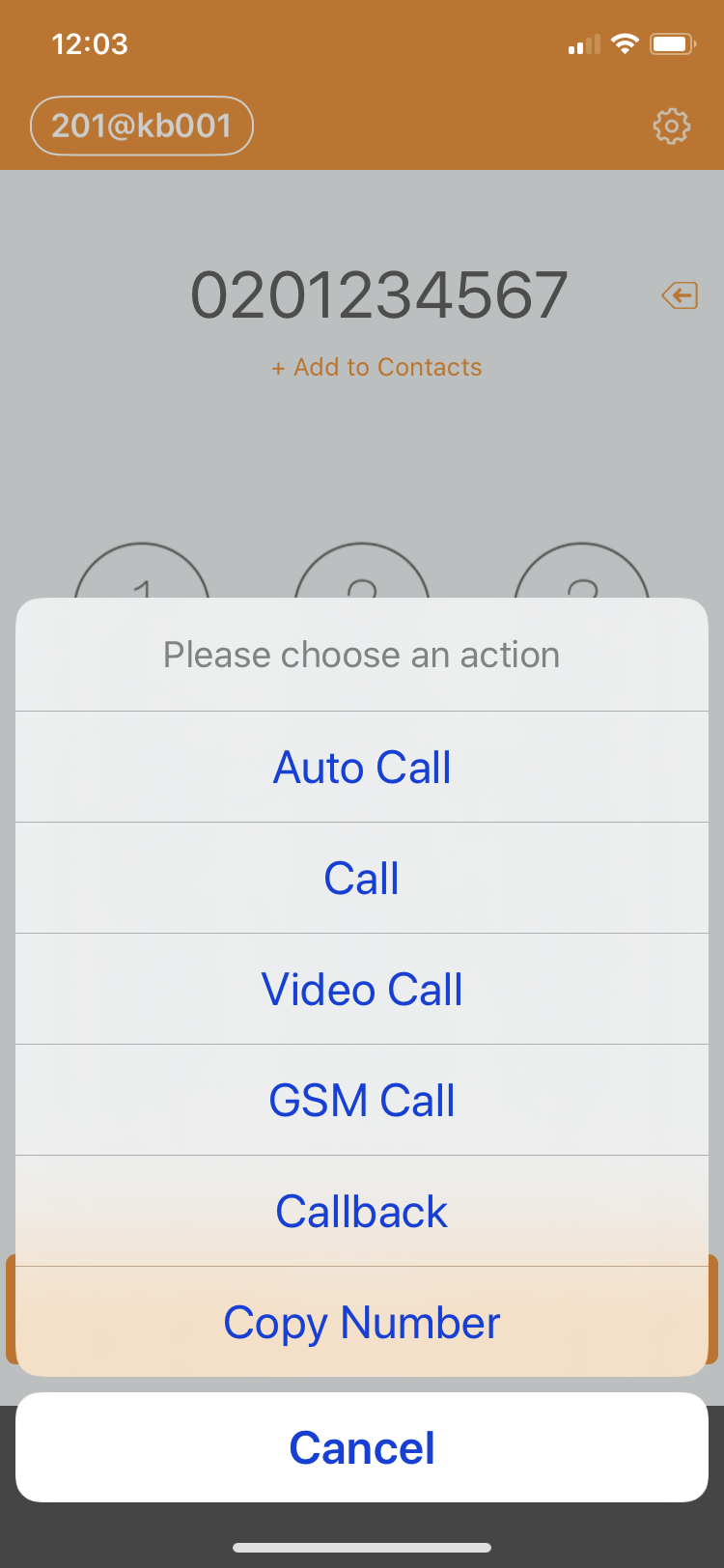 After you have clicked Callback, it will take some seconds to get the call from your pbx. As soon as you answer this call, the connection with the desired phone number will be established. This can take a little while.