Call reports can be used for real-time call reporting. The pbx can store CDR and ACD data in an external database. We offer an online reporting module that provides you with an easy user interface to search, filter and view data and to see charts; it also enables you to export to CSV or Excel. Contact your supplier to acquire access to the reports module.
In Services/Call reports you create the link with the external database.
CDR: Call detail record: this record holds phone number, date, time, duration etc. of the call.
ACD: Automatic Call Distribution: this record holds data of call queues: how many calls, duration, average waiting time, etc.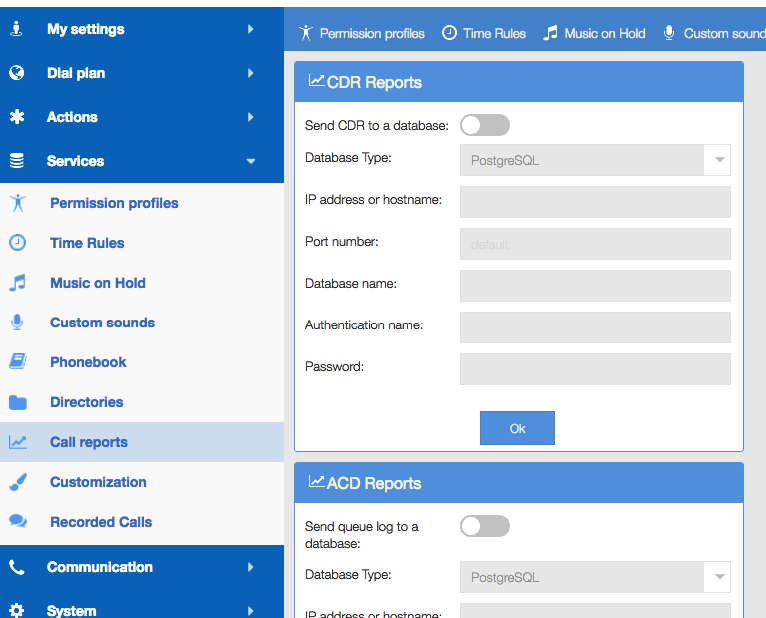 Send CDR to a database: enable CDR reporting
Database Type: currently only PostgreSQL is available
IP address or hostname: ip address or hostname to spp where your (v)pbx is connected to
Port number: port number used to connection between (v)pbx and spp, leave default or use specific
Database name: the name of your database
Authentication name: make sure the name is unique as they are used to authenticate the data sent to SPP database.
Password: authentication password